30 Funk Rhythms You MUST Know, my latest TrueFire course, is here!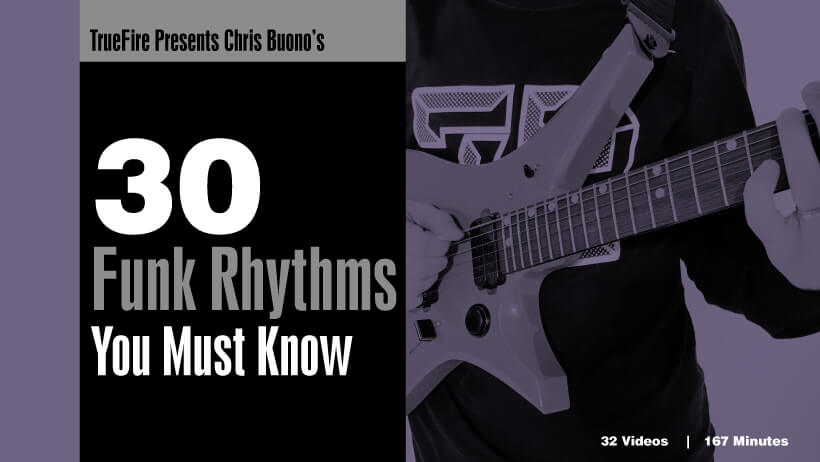 I love this course!! The rhythms are so much fun to play, Steve Jenkins played his a$$ on it and Toontrack EZDrummer2 was just so great to use. Best of all, my up and coming producer son jb2002 had a hand in drum programming. All this might make 30 Funk Rhythms my favorite TrueFire course to date.
Get it now in my TrueFire Mini Store.