Not so fast 2017: The much anticipated follow-up to Guitar Gym Weekly Workouts: Vol. 1 is here!
I give you not one, but two new volumes of Guitar Weekly Workouts. Between these two courses there are playing challenges that will cover bending, string skipping, voice leading, odd-time comping, hybrid picking, my very own "legato picking" and much more.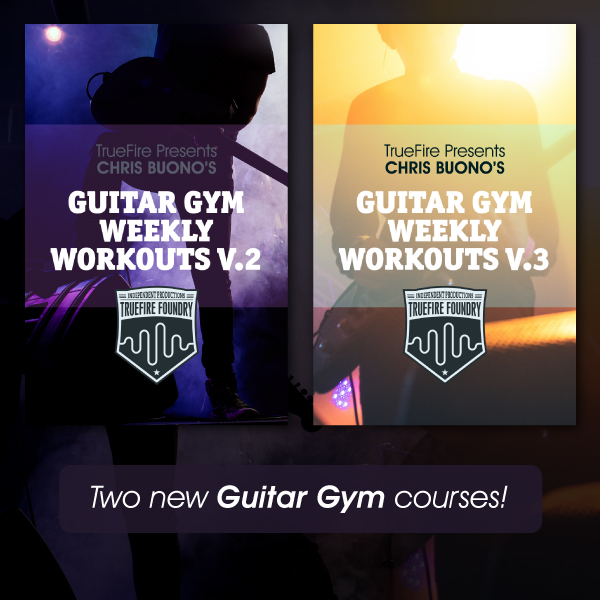 Both courses along with the rest of my TrueFire catalog are available in my TrueFire Mini Store.