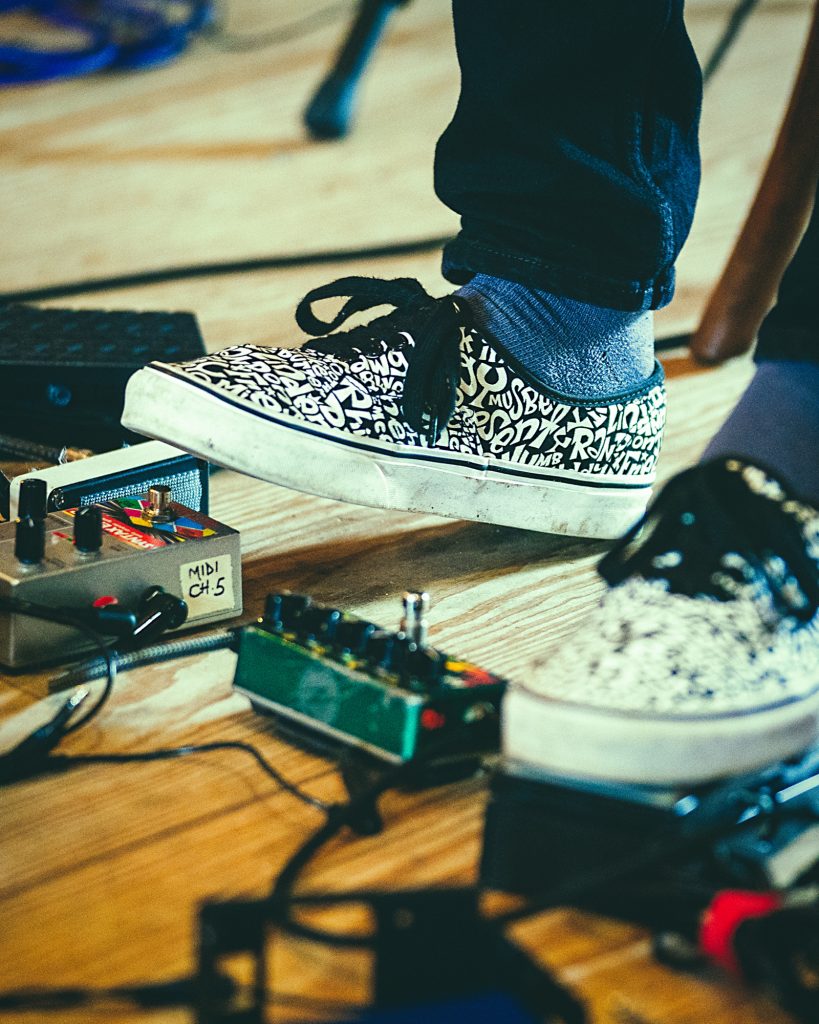 Chris Buono makes music with a guitar, lots of pedals and good people. To bring this music to the world Chris has created Music in the Present Tense where he will release two albums. The first release – a five song EP featuring four intricate works co-written by Buono & Tippan Phasuk (Sirintip) along with an innovative take on The Smiths classic, "How Soon Is Now." Together with Justin Stanton, Evan Marien and Alex Silvergold the collection showcases not only Chris's writing and arranging prowess, but also introduces his skills as a producer. The second release documents Buono's genre-bending organ trio, cB3, featuring Ben Stivers and Tobias Ralph. This full length album boasts nine songs collectively penned by Buono and Stivers that provide platforms for all the three players to push each other and the concept of the organ trio to new heights. 
As a sideman and/or guest soloist Chris Buono has performed and/or recorded with Dweezil Zappa, Snarky Puppy, Vernon Reid, Bumblefoot, Karsh Kale, Graham Haynes, David Fiuczynski, Oz Noy, Keith Carlock, Rodney Holmes, Steve Jenkins, Tony Grey, Dave Martone, Sophia Ramos, Dopapod, Consider the Source, Kung Fu, JAZZ IS PHSH and many more.
As an educator Chris teaches guitarists from all over the world through various platforms. Currently Chris is a prolific TrueFire artist, the co-founder of FutureFret, a regular Guitar Player magazine contributor and Guitarinstructor.com video educator and an in-demand private instructor. Other platforms have been Berklee College of Music, Guitar One & Just Jazz Guitar magazines in addition to published works through Hal Leonard, Alfred and Course Technology. Chris Buono is responsible for over 40 TrueFire products including the celebrated Guitar Gym series, eight instructional books on guitar and music technology and over 50 guitar magazine articles.
Chris Buono uses guitars, pedals, accessories and software made by the wonderful people at Downes Guitars, Rick Toone, Vigier Guitars, Taylor Guitars, Mesa/Boogie, D'Addario, DiMarzio, Fusion Bags, SKB, Pigtronix, Source Audio, Chase Bliss Audio, MXR, TWA, Graph Tech, Ableton, Arobas Music and Neck Diagrams.