Between 2005-2007 I was the "video stunt guitarist" for the now defunct, yet supremely missed Guitar One magazine. With every issue came a CD-ROM with additional content including video performances of most every figure in every lesson article including my own. At one point the magazine led by editor-in-chief Michael Mueller enlisted me to do a song lesson video on Van Halen's "Mean Street" for the May 2006 Play Like Van Halen issue. While it was the only time we would do a bonified video lesson on a song it was the first and only time you saw my face and it was the first time I taught on camera… and so it began.
These days I'm a fixture in the world of TrueFire with 40 courses (and counting!) to my name. I cover everything from licks to exercises to jams and more. You can also see my face on Guitarinstructor.com where I'm a featured instructor doing something I've been asked to do since that first Mean Street video – teach songs. On this platform I bring you in-depth video tutorials on some very cool songs that feature some downright awesome playing and songwriting.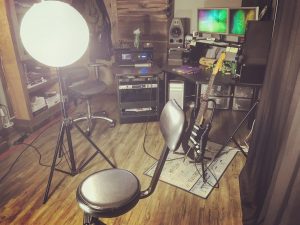 Check out some of the tunes I've done already:
Hangar 18 – Megadeth
More Than a Feeling – Boston
Master of Puppets – Metallica
Time – Pink Floyd
The Devil in I – Slipknot
Sober – Tool
Mood For a Day – Yes/Steve Howe
Hail to the King – Avenged Sevenfold
Feel Your Love Tonight – Van Halen

Click here for the the full list.