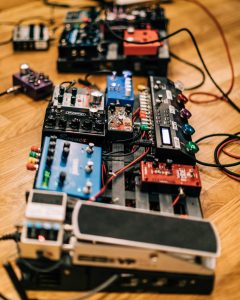 I use great gear made by great people. I'm very psyched to endorse, err, be endorsed by … wait be an endorsee … or is it endorser? Whatever! Check these guys out – they make COOL SHIT. Click on the images below to go to their sites. In many cases you'll go right to my artist page where you can find out exactly what I use. Thanks to all these fine folks (many of whom are close friends) for their incredible creations and stellar support. In addition to what you'll see below I use a plethora of other fine pieces such as my beloved '73 Fender Strat, a plethora of Gibson's that just won't quit, my ever-reliable '87 Ibanez Jem 777, a super fun Roland G-303/GR-300 rig to name a few. As for pedals there some cool pieces such as a real-deal EHX Micro Synth among many other choice selections from game changers like Chase Bliss Audio, Meris, Red Panda, Fairfield Circuitry, DROLO, Glou Glou & Spiral Electric FX. Drop a line anytime if you have questions about how I do what I do.

Click on the logos to shoot over to their websites. Many will take you to my artist pages.


DiMarzio [re: Steve Blucher] was the first company to support what I do back I wasn't doing all that much. I'm more than honored to use DiMarzio pickups in most of my guitars as well as their instrument & speaker cables in all my pedal rigs. Steve Blucher has been a mentor and a friend for more than 20 years. Love that old buzzard and look forward to many more years making noise with DiMarzio.


I've exclusively used D'Addario strings for longer than I can remember on everything from jazz boxes to solid bodies with floating bridges to acoustics to fretless guitars. I also use their NS Micro Tuners on every guitar I own. It's such a hassle-free way to keep everything in tune and also frees up my pedal rigs for more pedals! Aaaaaand, I'm all about the Two-Way Humidification System when it comes to taking the very best care of my Taylor acoustics.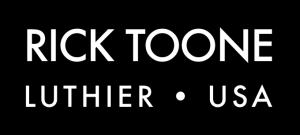 I'm the proud owner of a Rick Toone Goshawk. For me, it's a game changer. Why? Because no one builds guitars like Rick Toone. No one. Rick's instruments are of the highest order because he strives for nothing less. Being fellow die-hard Jersey guys who both share a certain penchant for detail, love off-kilter humor and are always up for a good challenge, Rick and I bonded immediatley. Over the years I've played more than 30 of Rick's builds in various capacities including various demonstration videos, sessions and gigs. To the last point, many of those gigs were Rick walking into the venue and handing me a fresh build to rock with – sight unseen. Among the many reasons supporting such a brazen practice I know without a shred of a doubt the guitar I'm about to play will be impeccably setup, feel amazing beyond words and sound extraordinary. How do you like them apples?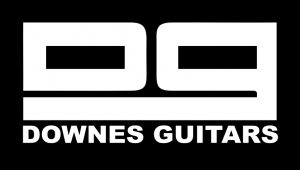 I'm fortunate to have started working with Kieran Downes from his very beginnings as a luthier. He has something every artist strives for – a unique voice. Kieran's designs are instantly recognizable and I'm proud to play a small part in the Downes Guitars uprising. Founded on an ethos I deeply respect Downes Guitars and I have embarked on many adventures including a few TrueFire courses (30 Funk Rhythms You MUST Know, 30 Funk Rock Riffs You MUST Know, Take5: Legato, Trading Solos: Funk, Sight Reading for Guitar Players), my How To Play Outside Guitar Lines [Hal Leonard], and helping design a few fun "gadgets" along the way. In regards to the latter watch for a Chris Buono Signature model.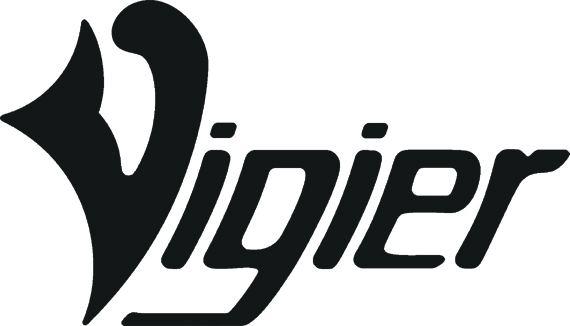 Hands down: I play the best electric solid body fretless guitar on the planet. Wanna see? How about this?! Mr. & Mrs. Vigier, DJ Scully and everyone at Vigier are wonderful human beings and possess saint-like patience. I look forward to everyday I get to play this incredible instrument. It changed my musical life. Seriously. Click here to learn more. You can also see me playing a few Excalibur Supras in most of my TrueFire Guitar Gym courses as well as several different models in various Guitarinstructor.com videos.


I've been a fan of my friend Charlie Hunter since his first album and through him I discovered the genius of Ralph Novak of Novax Guitars. Upon meeting the man himself at a NAMM show I was immediately a fan of Ralph, too. I'm now a mega-fan of my kick-ass Novax Sweet Annie. It features a swamp ash body with Bartolini soapbar pups. Light as feather and snappy as hell – this fanned fret gem has already inspired new directions and helped me make a new friend in this legendary luthier.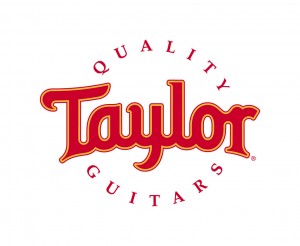 I've been playing electric guitars of all sorts for almost 30 years, but when it comes to acoustics I've only owned Taylor guitars. I started out with a beautiful 814ce that was recorded (both in audio and video) many times over on sessions and my days doing the Guitar One CD-ROMs. For many years when I had to travel light I had a Baby Mahogany on my back. These days, though, I gladly rock a GS Mini-e Koa FLTD. While still great for traveling it also totally serves my "normal" acoustic guitar needs for recording – namely video lesson content for Guitarinstructor.com. My latest acquisition is a jaw-dropping 756ce in a rare tobacco burst finish. I literally sat in the Taylor booth at the NAMM 2017 and played every 12-string they had. Between myself and two old friends the decision was unanimous and the rest is history.


I was first introduced to Godin Guitars during my Berklee professor years. Godin was a generous supporter of the Guitar Dept. and outfitted faculty members with 13-pin Roland-ready solid bodies. Being the guy with a nose for gear I sniffed around the storage closet and managed to find a fretless nylon string Multiac. That was it, I was hooked and have played Godin Multiacs ever since. My Nylon Encore feels right at home and always delivers.


When I was teaching at Berklee and managing their Effects Lab I somehow got connected with Source Audio – then an upcoming MA-based pedal company that wanted to get their pedals in my lab. Two of the nicest guys you'll ever want to meet came down and showed me their two flagship pedals and what was to become the mighty Hot Hand. Needless to say I was totally blown away at what these guys were on to and I've been working with them in various capacities ever since. The guys at Source are top notch in my book and continue to produce effects that are just friggin' awesome. I use too many pedals to list, but some of my go-to's are: The Original Hot Hand Motion Controlled Wah Filters & Phaser/Flanger, Soleman MIDI Foot Controller, Ultrawave Multiband Processor, Collider Delay/Reverb, EQ2, C4 Synth as well as the Reflex and Dual Expression pedals.


I'm an early adopter of the Axe-Fx going all the way back to the Ultra. I've rocked them all ever since both on stage and in the studio, most notably touring with Karsh Kale as well as shooting many of my TrueFire courses. What's more, I've done some fun side projects for/with Fractal thanks to Matt Picone. It's been a great run that continues today with an FM3 sitting next to me everyday in the studio rarin' to go.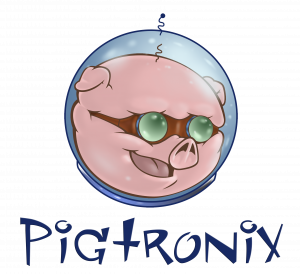 Hands down: Dave Koltai and company make some of the most ridiculously awesome sounding effects out there. DAMN!, I friggin' love my Mothership 2 and Echolution Ultra Pro 2! It just goes to show you when a good guitar player with a serious brain for electrical design and a hip vision for effects gets a soldering iron in his hands, it can only be good stuff.


Coming up in the 80's and continuing until today Eventide has loomed large in my world as the a leader in advanced processing. They're pioneered as well as bolstered so many innovations we now take for granted in today's tech-laden existence. So, it with great honor I have the Rose & TriceraChorus pedals at my feet and even more so as Eventide Artist.


Going back to my earliest days hustling for gigs and whatnot an old friend knew I was struggling and gifted me two pedals. On the box they said they "modeled" other effects. Huh? No one was speaking of the modeling thing yet and the green one was yet to become the de facto delay for the late 90s. I speak of none other than the DL-4 and FM-4. Man, I rocked those two pedals until they literally died. Since them I've logged in countless hours with countless Line 6 products including notables (for me) such as a PODxt Live, a DT25 head/cab rig and quite a few iterations of wireless products. These days, along with an HX Effects close by, a pair of G10's flank me helping keep the cables away from my rolling chair and I couldn't be happier.


When it comes to clever pedal design James Brown is at the head of the pack. With my Tight Drive Pro I can do soooooo much while sounding great. When I'm using the TDP in front of my much-loved '64 Deluxe amp I can't wait until I get to kick in the volume/gain boost with that delicious mid boost.


I lost count how many times I've used my TimeLine and BigSky a long time ago. the same is starting to happen for Deco. When it comes to Leslie sounds it's all about my Lex. That goes especially well with the EHX B9 & C9. Totally blown away. And, now… VOLANTE. These guys!!


Demos for Alexander Pedals always pop up in my various social media feeds and they always look so fun to work with. When the Syntax Error dropped it was serious business – the kind I need to wrangle with. My instincts served me well not only when it comes to the gloriously destructive sounds I can conjure from the SE, but also the stellar services of one Matt Farrow, who BTW, is also the guy behind Disaster Area Designs.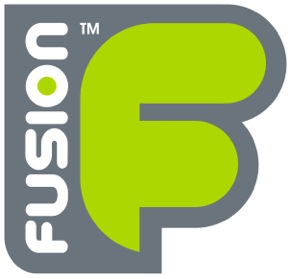 I'm on the go. A lot. Because of that I always have a gig bag on my back along with other bags filled with the gear I need to do my thing (laptop, extra strings, adapters, writing tools, whammy bars, thumb drives, etc., etc., etc.). I currently rock an F2 Double Guitar Bag as well as their new Urban Double Guitar bag that I helped design. With both bags I can conveniently cart both fretted and fretless guitars. Even better, with their ingenious Fuse-On accessory bag system I also have a F1 Fuse-On Small Backpack. Now I can easily take whatever I need to where ever I'm going and still have my hands free. Plus, I can detach the F1 and use it on its own, which is convenient on fly dates. I also have the DJ Workstation for my MacGuyver bag. Everything goes in there including power supplies and adapters of every kind, tools, strings, tubes, cables, expression pedals – even a laptop.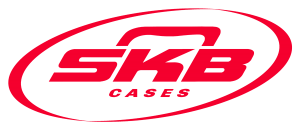 In the throes of a video project I came upon a situation where I needed a hardshell case for my Taylor GS-Mini. Oddly Taylor does not make one, but SKB sure does. Upon receiving the case I was blown away at the quality not to mention how much the staff made sure everything was right. To solve another issue I looked to SKB once again for cases to better transport my Stompblox modular boards. BOOM. Again, perfect.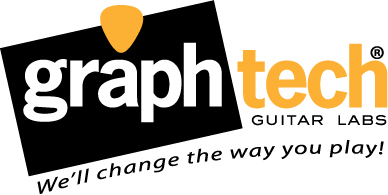 I use Graph Tech nuts and saddles where ever I can. My '73 "Bionic" Strat is my most prized axe and sounds AMAZING. A big part of that is the consistency of the guitar on all fronts including tuning stability in a non-locking trem setup. All Graph Tech, yo. I also use their new TUSQ picks all day, everyday. The Bright Toned and Deep Toned, both in Bi Angle shapes and in 1.00mm/2.00mm are my jam!


I had this one guitar strap forever that I truly loved. It had some padding where it rested on my shoulder and it just felt right. Sadly I lost it on the road and I was bummed to say the least. It was like ripping your favorite pair of jeans, but rendering them useless. After looking around a friend mentioned MONO in passing. After trying one of their very cool padded guitar straps called "The Betty" I knew I was going to be alright 🙂 Been comfortably sporting them all over the place ever since.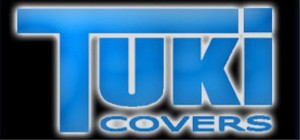 From combo amps to heads to cabinets I rely on Tuki Covers & Studio Slips. They have one job and they both do it well, not to mention they look great! Bottom line: Good stuff made by good people. End of story.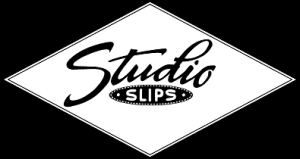 In an effort to go modular with my pedals and pedalboard designs I came upon the perfect solution: Stompblox! It's worked out incredibly well. With solid construction, lightweight components, totally configurable architecture and relative ease of carting around they give me everything I need.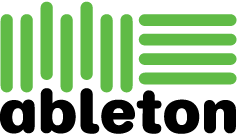 I spent a lot of time with a certain mega-DAW when I first got into digital audio encountering one black hole after another. While I was working a lot with M-Audio I finally gave in to the plethora of Ableton demo discs I was accumulating and installed a demo version of Live 4. BAM!, I was hooked in minutes. These days I do everything in Ableton Live. I re-tooled everything to do so and then wrote a book about it. From tracking my parts for guest appearances on albums (what are those?) to TrueFire backing tracks for video course production to firing those tracks during the shoot or firing off tracks on gigs with Karsh Kale and others – all Ableton. It just works all the friggin' time and it's just so inspiring to work with. What more could you ask for? Well, actually, this – PUSH. As if working with Live couldn't get any better!


Back in my Berklee professor days the college – courtesy of Apple – gave all faculty members an Apple laptop (pretty awesome, right?). On that laptop was all sorts of very cool software for us to do our thing with including Propellarhead Reason. I loved messing around with it, but at that time (Reason 4) it was a MIDI-only app and I needed more. Well, lemme tell ya, these days Reason is WAY more and I love it. It's a completely inviting vibe, the workflow is smooth as hell and it's no secret the instruments sound amazing. Reason 11 is just insane – the Rack is VST!!


When creating notation/tab charts digitally became a reality I was more than excited at the endless possibilities on so many levels. Over the years I've been through more than a handful of programs both simple and incredibly complex. In Guitar Pro I have a great balance of power and simplicity that I really appreciate. I have all the tools I need within an app that just works. I need that as I have students all over the world and deadlines all over my calendar. With Guitar Pro I get the job done – all of them!