I'm honored to have been invited by Rick Toone & Steve Sjuggerud to be part of a recording project called Magnets and Wire. For a two and a half days I was hunkered down on an estate northeast Florida that was nothing short of surreal. I was there alongside a wide ranging cast of fellow guitar players who are lucky enough to play guitars built by Rick Toone. With a rhythm section on hand and with just one day to make it happen, we recorded an album made up of nearly all one take performances – many of which were freely improvised or arranged the night before. The entire experience was captured on video and made into a documentary. There was also copious images captured by the amazing Adam King.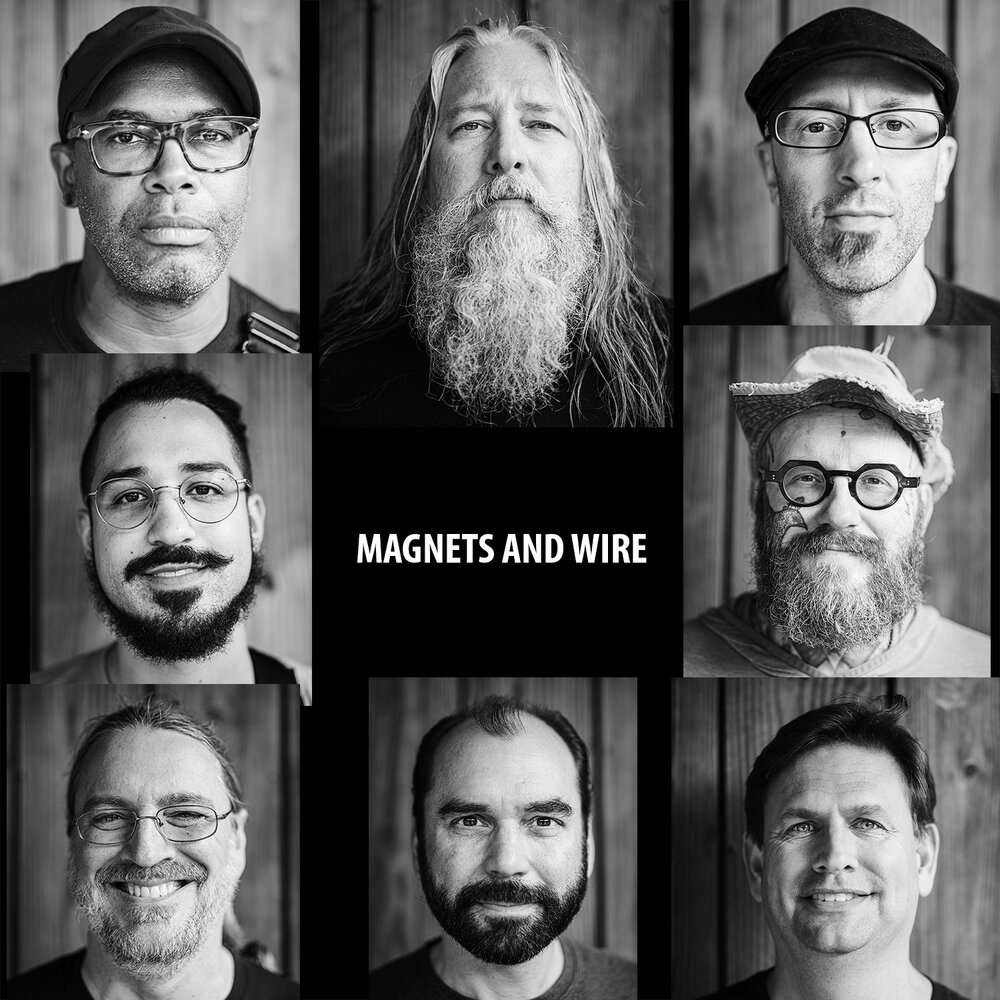 Starting from the top right hand corner and going clockwise: Ede Wright, Todd Haug, little 'ol me, Killick Hinds, Steve Sjuggerud, Dan Ostrowski (drums), Ken Kinter (bass) & Gabriel Levi.

DOCUMENTARY: View & download files at:
https://vimeo.com/373623201
It was a fantastic hang. The vibe was killer and intentions were true. We were gathered by common threads Rick, Steve and SB could have only made possible.